OUR SOLUTIONS & BUSINESS MODELS
Telenabler has an unique and extremely flexible Business Model, suitable for all kinds of needs, and all project sizes.
Our huge product portfolio, system platforms, network access and even 'hard' boxes, makes us to one of the most natural choices, as partner, when you want to do business in the telco market.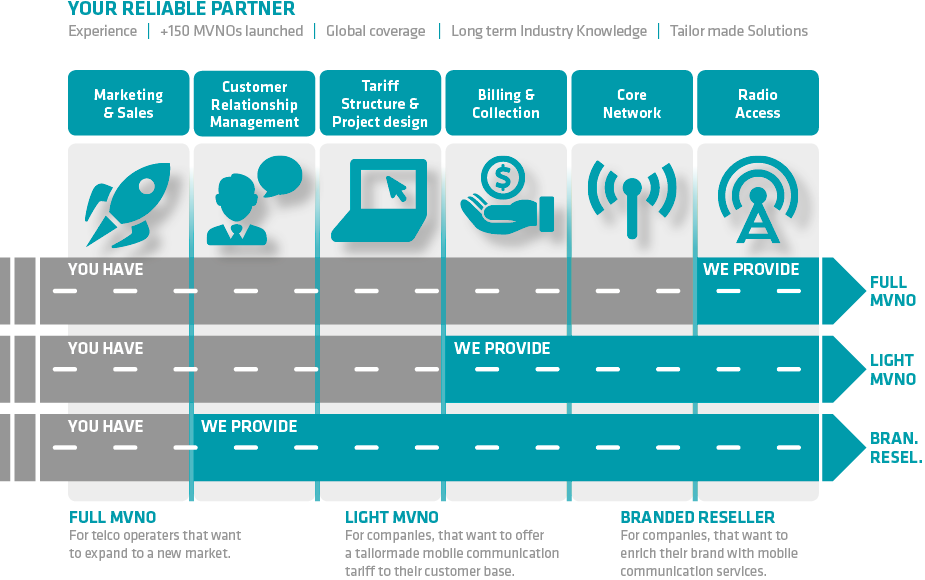 Telenabler has a strong and fully integrated White Label 'Out of the Box Solution' platform setup.
We can build an customized Web Front End, to fully support your corporate site, customer sign-up, Self-care and end user billing informations etc. All fully integrated to yours/our Back End which also is the BSS and OSS towards the MNO network operator. All in all...a complete 'Out of the Box Solution'.
Platform - 'Out of the Box Solution'





©2017 Telenabler All rights reserved.